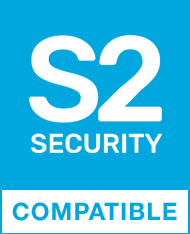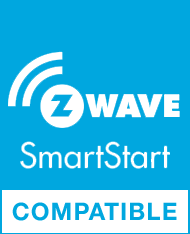 ZEN17 Universal Relay from Zooz has 2 inputs and 2 outputs. So it offers many ways of use. You can connect wired door and water sensors or a low voltage alarm trigger to the inputs and control DC motors, shades, sprinklers, pumps, gates, garage doors and more thanks to the outputs.
2 Double Outputs
Turn almost any load between 0 to 240 V into a Z-Wave device. Automate garage doors, motors, pumps, and more.
You have a normally open or normally closed relay to choose from on each output. In some cases, like for reversed polarity motors, you may need to use the terminals on both NC and NO relays. Connect loads up to 20 A (1/2 hp) for NO applications and up to 10 A (1/4 hp) for NC applications.
These are dry contact relays which means that each load can run on its own power source, independent of the other relay and the ZEN17 device itself which can be powered by either 12-24 V or a USB C plug (power supply is not included).
2 Double Inputs
Monitor analog sensors and other dry contact or low voltage devices using the smart inputs on your Universal Relay.
Trigger the connected outputs with wall switches or buttons for easy physical control. You can also use low-voltage HVAC or alarm signal to close the circuit on the ZEN17 relays. Remember to connect only one input type (either 12-24 V or dry) at a time for each output.
You can also disconnect inputs from outputs and use them strictly for monitoring purposes. Program each one to display as an open/close, motion, water, or on/off reporting device in your hub to turn your Universal Relay into a smart monitor with 2  independently controllable outputs.
How Can I Use It?
The Universal Relay truly lives up to its name. There are so many creative ways you can implement it in your smart home environment.
The most common use case is full garage door automation. Connect a wired door sensor to the input side and program it to report open/close to your hub. Then wire the opener to the output and separate it from the input trigger so you can use the relay to activate your garage door opener remotely. Automate up to 2 garage doors with a single ZEN17 device.
This model is also great to control reverse polarity motors like up-down screens, shades, or motorized awnings. It's perfect to optimize energy use around your HVAC system through automated damper or whole-house fan control.
FEATURES :
Powerful dry contact NO/NC relays to control loads up to 20 A for NO
Perfect for DC motors, pumps, commercial gates, or HVAC equipment
Control up to 2 connected loads independently or together
Z-Wave or optional wall switch control (toggle or momentary type)
Monitor inputs independently from output control
Built-in timers for each relay to simplify automation
Built-in Z-Wave Plus signal repeater to extend network range
Powered by 12-24 V DC/AC or USB C port for easy set-up
Wall mounting and minimal design for clean installation
NEW 700 Z-Wave chip, S2 security, and SmartStart
TECHNICAL DATAS :
Power supply: 12 - 24 V / USB C
Maximum Load: NO relays: 20 A, NC Relays: 10 A
Z-Wave Signal Frequency: 868.42 MHz
Range: Up to 100m line of sight
Installation and Use: Indoor Only
Operating Temperature: 0-40° C
Dimensions: 10,2 x 6,35 x 3,8 cm