More info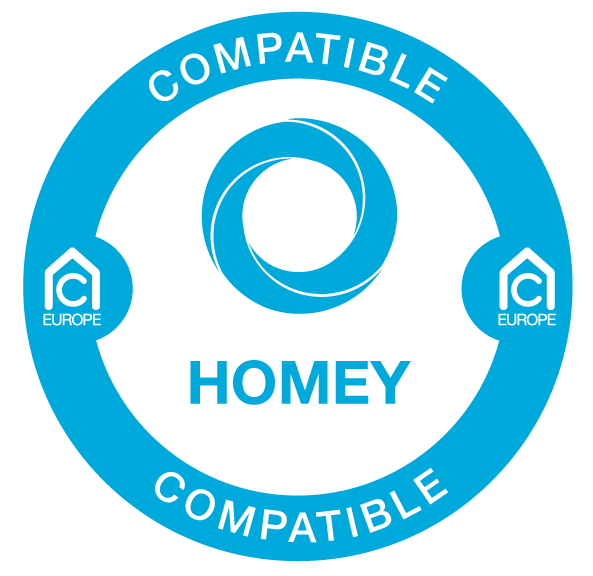 FIBARO Button is a compact, battery-powered, Z-Wave Plus compatible device. It allows you to control devices through the Z-Wave network and run various scenes defined in FIBARO System. Different actions may be triggered with one to five clicks or by holding the button down. In panic mode, each press of the button results in triggering of the emergency scene. With its small design and wireless communication, the FIBARO Button can be conveniently mounted on any surface and in any position or location at home, e.g. beside the bed or under the desk.
The Button is an ideal solution for older people!, Overcome any difficult situations by just pushing The Button, and your scene will inform your family about any danger situation.
Manage you system scenes and trigger them by pushing The Button, switch on your light's, rise up your blinds. Whatever you need FIBARO's The Button will help!
Push and hold The Button, and set your blind on level that you like.
FEATURES :
Compatible with any Z-Wave or Z-Wave+ Controller
Supports protected mode (Z-Wave network security mode) with AES-128 encryption
Completely wireless with battery power and Z-Wave communication
May be installed anywhere in your home
Extremely easy installation - simply add and put on desired surface
Many colour variations: black, white, red, green, blue, yellow, orange and brown
TECHNICAL DATAS :
Batery Type: ER14250 ½AA 3.6V
Battery life: est. 2 years (with default settings and max. 10 pushes per day)
Operating temperature: 0 - 40°C
EU standards compliance: EMC 2014/30/EU, RED 2014/53/EU, RoHS 2011/65/EU, LVD 2014/35/EU
Radio protocol: Z-Wave (500 series chip)
Radio frequency: 868.4
Range: up to 50m outdoors, up to 40m indoors, (Depending on terrain and building structure)
Dimensions (diameter x height): 46 x 34 mm