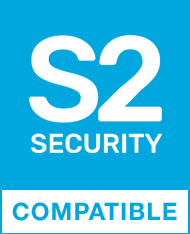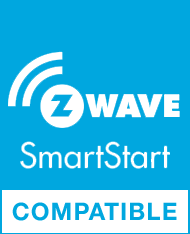 The Aeotec Smart Home Hub is the central connection and is the intelligent brain of your Smart Home. It allows you to connect wirelessly to a wide range of compatible smart devices such as lights and sensors.
Totally focused on your routines.
Automate your personal routines with the SmartThings App for more comfort. This allows you to create your own scenarios and evening routines. Just relax on the couch while all your smart thermostats switch to a comfortable temperature, the intelligent lights dim to a cozy ambiance and a whole feel-good atmosphere is created. 
The Hub fits perfectly into your home.
The small and slim Aeotec Smart Home Hub with its simple design fits perfectly into your home. Thanks to the built-in Wi-Fi, you can place the hub anywhere and add a stylish component to your home. 
Thousands of smart connections
Modern homes are full of electronics. Compatible with thousands of devices from hundreds of brands, it's its broad compatibility which makes Aeotec Smart Home Hub and the SmartThings platform so powerful. Whether for audio systems or security systems, smart lighting or smarter heating, Aeotec Smart Home Hub helps you build a smart home perfectly personalised to you and your family's needs.
One app to control them all
Which ever device you connect, which ever routine you automate, you can control them all via the SmartThings app.
Available for Android and both Apple's iOS and iPadOS, the SmartThings app empowers you can quickly create routines and automations, connect new devices, control everything connected, and receive notifications when activities occur within your home.
FEATURES :
Monitor and control connected devices via SmartThings App
Receive notifications of status changes of connected sensors
Automate personal routines with SmartThings
Compatible with Google Assistant and Amazon Alexa
Supports ZigBee 3.0, Z-Wave, WiFi
TECHNICAL SPECIFICATIONS :
CPU: 528MHz ARM Cortex-A7
Memory: 256MB DDR
Input: Power Adapter / Barrel plug
Output: 1x USB
Power Adapter:

Input: 100 - 240VAC 50/60 Hz, 0.4A max
Output: 5VDC 2A

Color: White
Wireless communication:

Z-Wave Plus
Zigbee
WiFi a/b/g/n/ac

Z-Wave Range: Up to 30m indoors
Zigbee Range: Up to 12m indoors
Voice Control:
Operational Temperature: 0 - 60 C
Dimensions: 127 x 127 x 31 mm