More info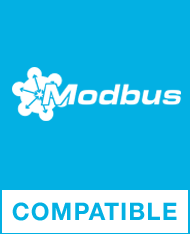 This new version brings a very high level of security with the possibility of having the embedded webserver secured in https.
Powerfull function like "Link" and "Liveview are emerging to simplify dashboard editing and programming.
The new import/export functions of widgets, templates, color themes etc... allow sharing between users.
The IPX800 V5 is natively compatible with Philips Hue and MQTT.
Many changes are already under development. Updates will be free.
All extensions of the IPX800 V4 (except X-GSM) are compatible and can be connected to the IPX800 V5.
The ResFull API allows you to interact with the IPX800 V5 from an external software.
Note: Professionnals functions such as Modbus and Optoisolated I/O will be activated free of charge at the start of 2022.
FEATURES :
8 digital inputs
8 Relay outputs with current measurement and electronic fuses
4 16-bit analog inputs
2 EBX 2 Bus Inputs / Outputs (the power supply and the bus data are grouped together in an RJ45)
1 EBX V1 for compatibility with V4 extensions
1 Ext Bus on RJ12 (for X-Eno and X-GSM)
1 Modbus bus
HTTPS server with certificate automatically generated by the IPX and digitally signed by a certified authority.
TLS 1.3 support for pushes and emails
5 user levels with customizable permissions.
6 different users max
New scenario engine
10 responsive dashboards customizable by widgets
Philips Hue and MQTT compatible
Din rail box for easy integration into your installation
Product made in France
Compatible with extensions for IPX800 V4
TECHNICAL SPECIFICATIONS :
Power supply: 12 to 18V continuous
Consumption from 1 to 4W (8 relays activated)
IPX-OS5 operating system with Webserver. Save in flash memory.
32-bit Arm processor clocked at 480Mhz
OS Multitasking Real Time
IPV4 management (IPV6 ready)
HTTPS DTLS 1.2, TLS 1.3 with automatic generation and renewal of certificates
RestFul API
8 relay outputs on 10A changeover contact (cos phi 1)
8 digital inputs (protection against overvoltage up to 15Vdc)
4 analog inputs 0 / 3.3V 16 bits
2 x 2 digital inputs 0 / 30vdc. OptoIsolated 5kv
4 open collector outputs. OptoIsolated 5kv
1 Modbus output
1 EBX V4 bus
2 RJ45 Bus connectors "Powered EBX"
1 EXT bus
10/100 Mbits network, Auto-MDIX, cable diagnostics, Energy Efficient, Ethernet IEE802.3az.
Degree of protection IP20