More info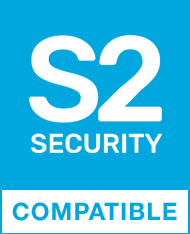 Small yet powerful, this slim design floodlight with PIR detector is a compact fully automatic security floodlight. Its aesthetic design makes it suitable for installation in front areas of the house typically occupied by spotlight and lanterns.
When connected to the Z-Wave controller, the user is able to remotely turn on/off the floodlight and receive notification when the PIR detects motion.
This product supports the S2 security protocol that uses encrypted Z-Wave Plus messages to communicate to other security-enabled Z-Wave Plus products. A security-enabled Z-Wave Plus Controller must be used in order to fully utilize the security features of this product.
FEATURES :
Wireless two-way communication
Comply with S2 security solution
Auto-pairing to the gateway
IP44 water proof for outdoor use
VR adjustment for time & lux setting
Swivel lens angle
Test mode for easy installation at outdoors
TECHNICAL SPECIFICATIONS :
Function: 20W LED floodlight with PIR
Frequency range: 868.42 MHz
RF protocol: Z-Wave Plus, SDK 6.71
RF range (open space): >100m
Color temp (K): 5000K, cool white
CRI: ≧70
Lumen (lm): 20w > 1500 lm
Beam angle: >90°
Power input: AC100V – 240V, 50/60Hz
PIR detection angle/range: 110° at 8m, 2.4m Height
Sensor swiveling angle: Horizontal: 60°, Up to 30° Leftward, Up to 30° Rightward
Lux adjustment: 30 – 200Lux & test mode
Time adjustment: 8±5 Sec – 12±4 Min
Electrical classification: CLASS II